LES ATELIERS SCIENTIFIQUES DE L'IMM
For more than 10 years, the LCB has participated in "Les Ateliers Scientifiques de l'IMM" as part of the Fête de la Science.
Several teams from the laboratory are mobilized to receive CM1 or CM2 classes on the CNRS Joseph Aiguier campus in Marseille.
3 workshops can be offered from one year to the next:
The first workshop is about Antibiotics. It was created by Elodie Foulquier-Khadaroo and Jean-Raphaël Fantino. Kids know Antibiotics don't happen automatically. This workshop, during which an antibiogram will be carried out, will allow young laboratory technicians to discover the action of these antibiotics on bacteria and better understand why they are not always automatic.
The second workshop invites you to discover Bacterial Killer Viruses, a workshop during which apprentice researchers will discover the world of bacteriophages. During this workshop created by Mireille Ansaldi and Stéphanie Champs, they will be able to visualize what happens when a virus infects a bacterium by observing plaques of lysis as is done in the laboratory.
The third workshop offers the observation of the mobility of a bacterium in a macroscopic and microscopic way, because yes bacteria also move. It was created by Geneviève Ball and Romé Voulhoux.
For the 5th consecutive year, the LCB is strongly involved in the "Apprentis Chercheurs" program of the Arbre des Connaissances association. Jean-Raphaël Fantino and Mireille Ansaldi are the local referents for this device which offers laboratories to welcome during the school year a pair of apprentice researchers from 3rd year classes at Edgar Quinet college and 1st year classes at Saint Charles high school.
During the 10 sessions spread throughout the year, on Wednesday afternoons, our Apprentice Researchers are carrying out a real research project, the results of which they present during a congress held at the beginning of June. This device is a real success within our institute and especially in our laboratory where each year we have been able to welcome 2 to 3 pairs. This is an opportunity for these Apprentice Researchers to discover the world of scientific research and to be fully involved in a mini project supervised by members of the scientific teams and platforms who participate in the system. The opportunity to trigger real vocations in some.
For more information on the Apprentice Researcher scheme :
http://arbre-des-connaissances-apsr.org/nos-actions/les-apprentis-chercheurs/
DECLICS
November 2021, Axel Magalon and Romé Voulhoux from LCB led a "DECLICS" team (http://www.cerclefser.org/fr/declics/) at the Lycées Simone Veil and Jean Perrin, respectively. This operation consists of promoting research professions and the construction of knowledge among high school students. After a 25-minute "conference", 7X12-minute "speed meetings" are offered between the team's researchers and the high school students, then a coffee is shared with the participation of the teachers in addition to the high school students. 
March 2021, Axel Magalon from LCB was a member of a "DECLICS" team at the Lycée Simone Veil.
Wonderful opportunities to exchange and share research experiences with society.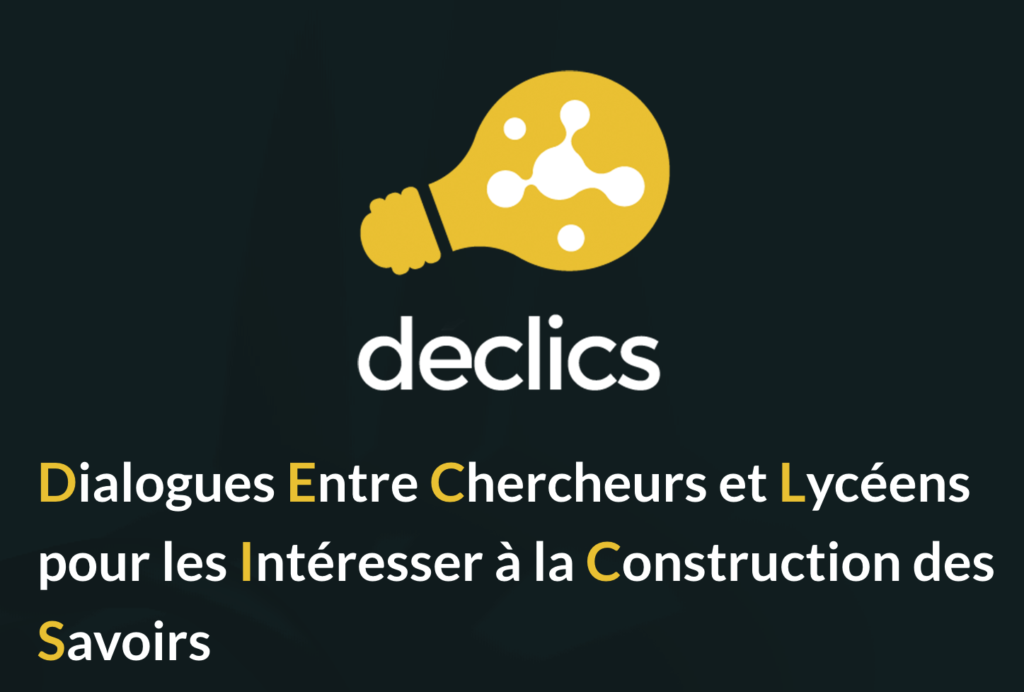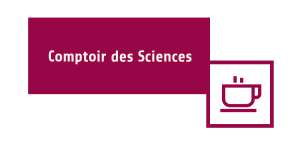 Comptoir des Sciences
A project in which Axel Magalon has already participated and which aims to bring scientists and the general public together through relaxed videoconferences. This year, Axel Magalon gave a lecture to the general public at the Lycée Léonard de Vinci to a group of 30 high school students enrolled in a biotechnology program.
More information at the following address : http://www.cerclefser.org/fr/comptoir-des-sciences/
Skype a Scientist aims to connect scientists and classes around the world. Scientists respond to a pairing with a class and perform a Skype question-and-answer session in the classroom. The device aims to give students the opportunity to talk to "a real scientist" and allows speakers to meet classes from all over the world … without leaving their laboratory. Mireille Ansaldi, has been a member of the program since 2017 and skype once or twice a year with classes.
In 2018, it was with a class from the outskirts of London that this exchange was made.
For more information on the Skype a Scientist device: https://www.skypeascientist.com/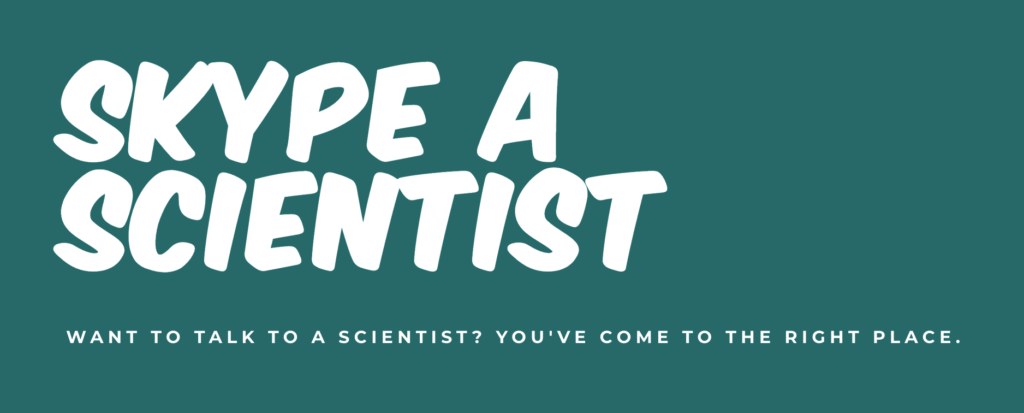 Pint of Science is a nonprofit that has grown astronomically over the past few years since two people decided to share their research in Pubs.
The idea is to demystify Scientific Research and introduce it to the General Public in a relaxed setting.
Because No, in a laboratory, it does not always happen like in Experts!
For more information on the device: https://pintofscience.fr